News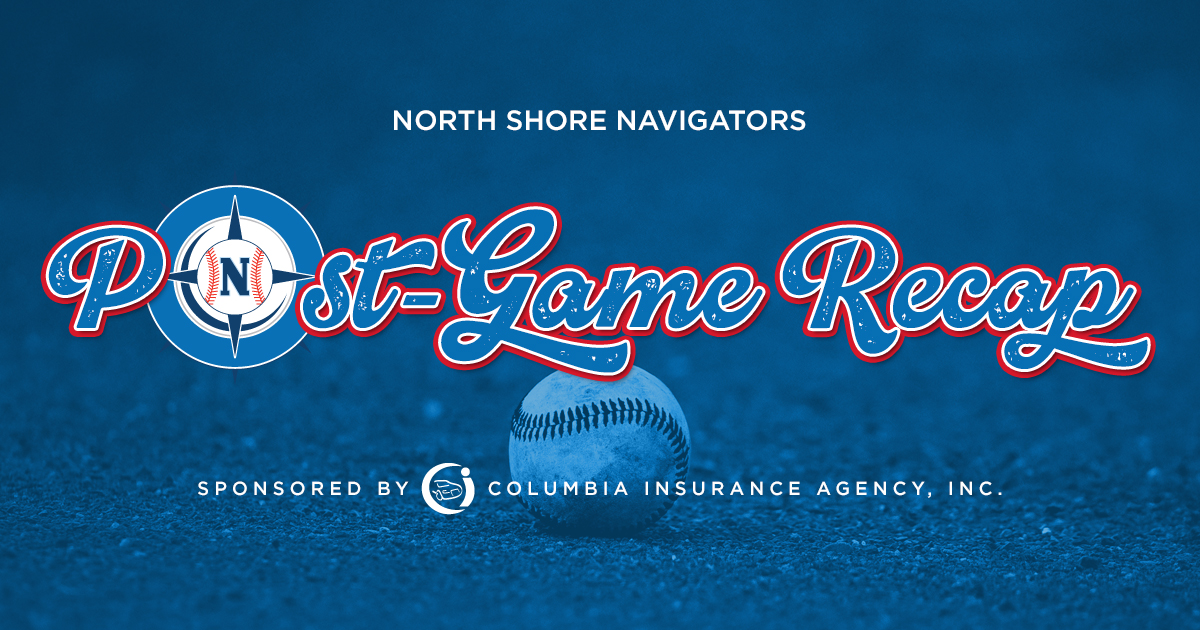 05/31/2018 8:25 PM
By Joshua Kummins
OAK BLUFFS, Mass. -- The North Shore Navigators fell into a four-run deficit after two innings and could not recover in their Futures Collegiate Baseball League season debut on Thursday night, falling to the Martha's Vineyard Sharks at The Shark Tank, 8-1.
Despite the loss, the Navigators held a 7-6 advantage in the hit column, with Marblehead native catcher Harrison Engstrom (Cochise) and third baseman Elias Varinos (Tufts) each going 2-for-4. Brock Riley (Salem State) finished the game on a high note out of the North Shore bullpen, retiring five of the six Sharks batters he faced over the final two innings.
The hosts put up all the offense they would need early in the game, scoring one run in the first and three more in the second against Navigator starter Zach Brown. The righty from Amherst College issued three free passes in the opening frame, the last of which forced home a run with Sharks right fielder Luke Hartman (Bucknell) at the plate.
After Brown dealt his second strikeout of the game to open the second inning, shortstop Brian Ronai (Yale) lifted a solo home run over the left field wall to double the Martha's Vineyard lead. The Sharks added their third and fourth runs on an error and second baseman Tate Kolwyck's (Vanderbilt) RBI grounder to second base.
Brown induced North Shore's second of three defensive double plays to put up a zero in the third, but the Sharks added to their lead in the following frame as Kolwyck hit a two-out double and scored on third baseman Jackson Raper's (Catawba) single one batter later.
Vineyard starter Matt Mikulski (Fordham) struck out nine batters over his five innings of work, though the Navs left two runners aboard in the second and third innings. Engstrom and Varinos logged back-to-back singles with one out in the first of those frames, but Mikulski induced a ground ball and a strikeout to end the threat.
The Sharks concluded the scoring with three runs on just one hit in the sixth as Kolwyck ripped a three-run shot just over the left field wall after reliever Stephen Keskinidis (Salem State) dealt a strikeout and walked two.
North Shore crossed the plate for its only run of the game in the seventh. Right fielder JP Knight (Tufts) walked with one out, moved to third on center fielder Drew Robertson's (LIU Post) single through the right side, and scored on a double steal.
The Navigators conclude their season-opening, two-game road swing on Friday night against the Nashua Silver Knights. First pitch at Historic Holman Stadium is set for 6:45 p.m.