Front Office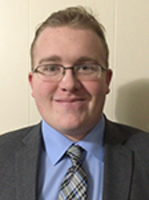 CONNOR TOOMEY
INTERIM ASSISTANT GENERAL MANAGER
Connor Toomey is returning for his second season with the North Shore Navigators. During the 2017 season, Connor was the Facilities and Event intern and managed the on-field promotions for the Navs home games.
Connor recently graduated from Salem State University with a Bachelors in Business Management with a concentration in Sports Management. During his college years, he has become more involved with the North Shore community participating in various charity and sporting events, such as Relay for Life and the Salem State Generations Games. He has been participating in their events for 3 years now. He grew up in Middleboro MA, and graduated form Middleboro High School. He was involved heavily theater and became their business manager and assistant producer through his final years in high school.
Connor has a passion for baseball and can't wait to get back to work for the Navs.